Nomades du parc
Bike mechanics 101 lesson
☼ Basic mechanical maintenance
☼ How to clean and oil the transmission to optimize its performance and increase its lifespan.
☼ How to check wear on ''consumables'' (transmission parts, cables/sheathing, brake pads, tires).
☼ Brake and derailleur adjustments.
☼ Analyze common problems and how to recognize noises.
☼ Repair a flat tire.
☼ Presentation of a practical troubleshooting kit to drag along on outings.
☼ No dismantling of mechanical components.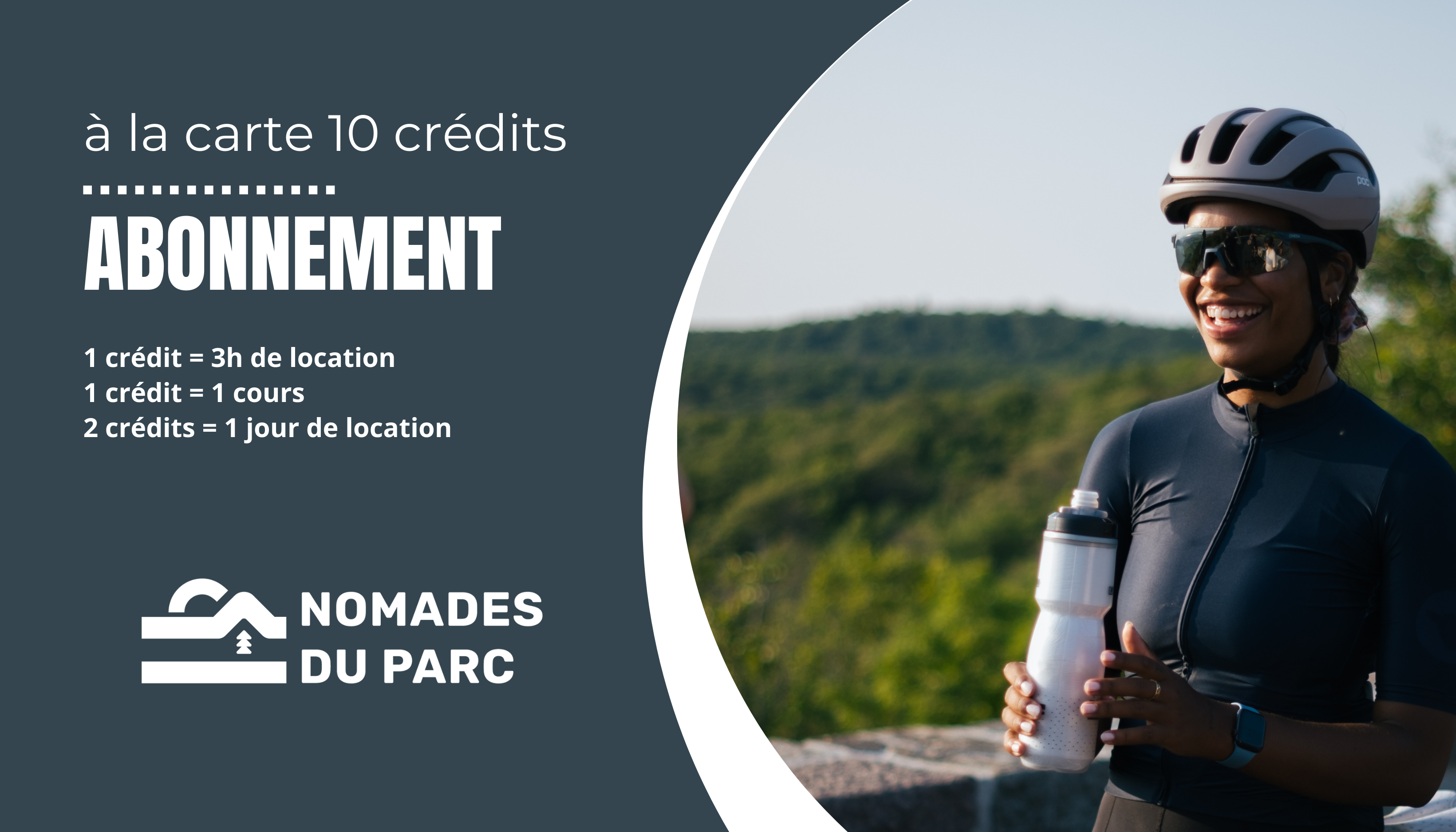 membership
If you want to save money, a membership may be better for your needs. Our memberships give you access to the mechanics course, rental equipment and other courses offered at Nomades du Parc.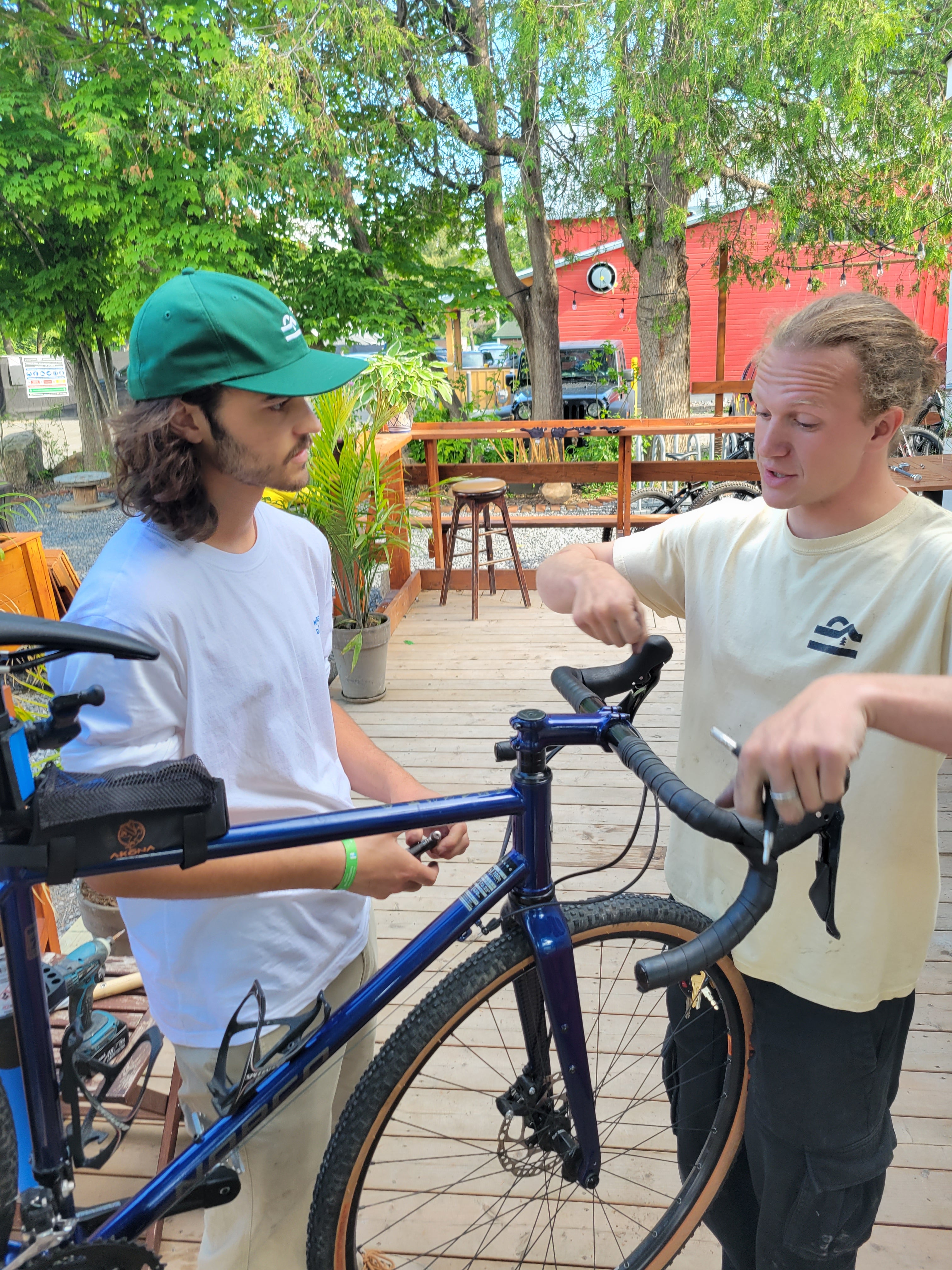 If raining, the course will be rescheduled for the following week. Your instructor will contact you no later than 2 hours before the activity to cancel if necessary.
☼
You do not need to bring your own bike. The course is given as a demonstration.
☼
The course is suitable for all types of bike: road, mountain, hybrid, etc.