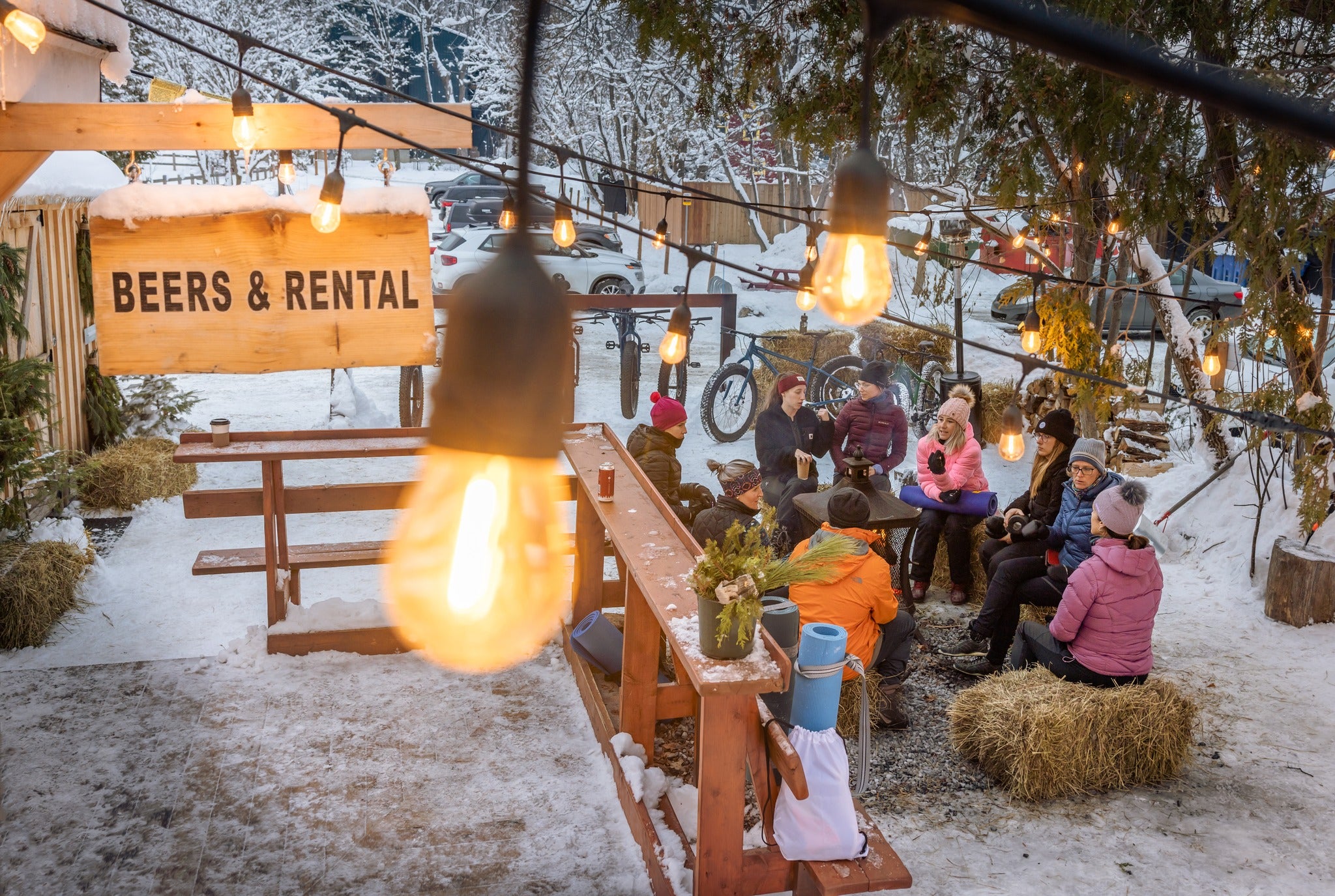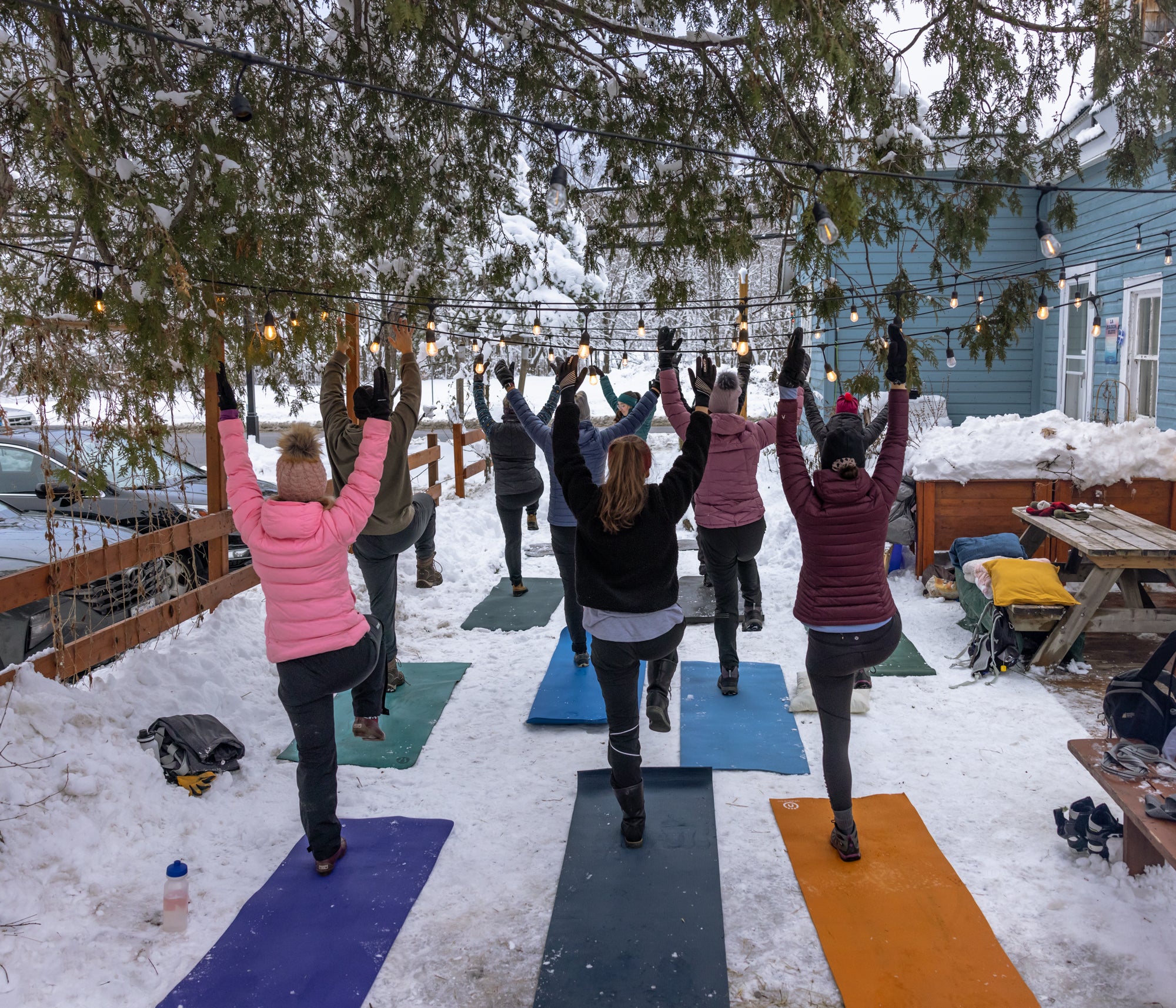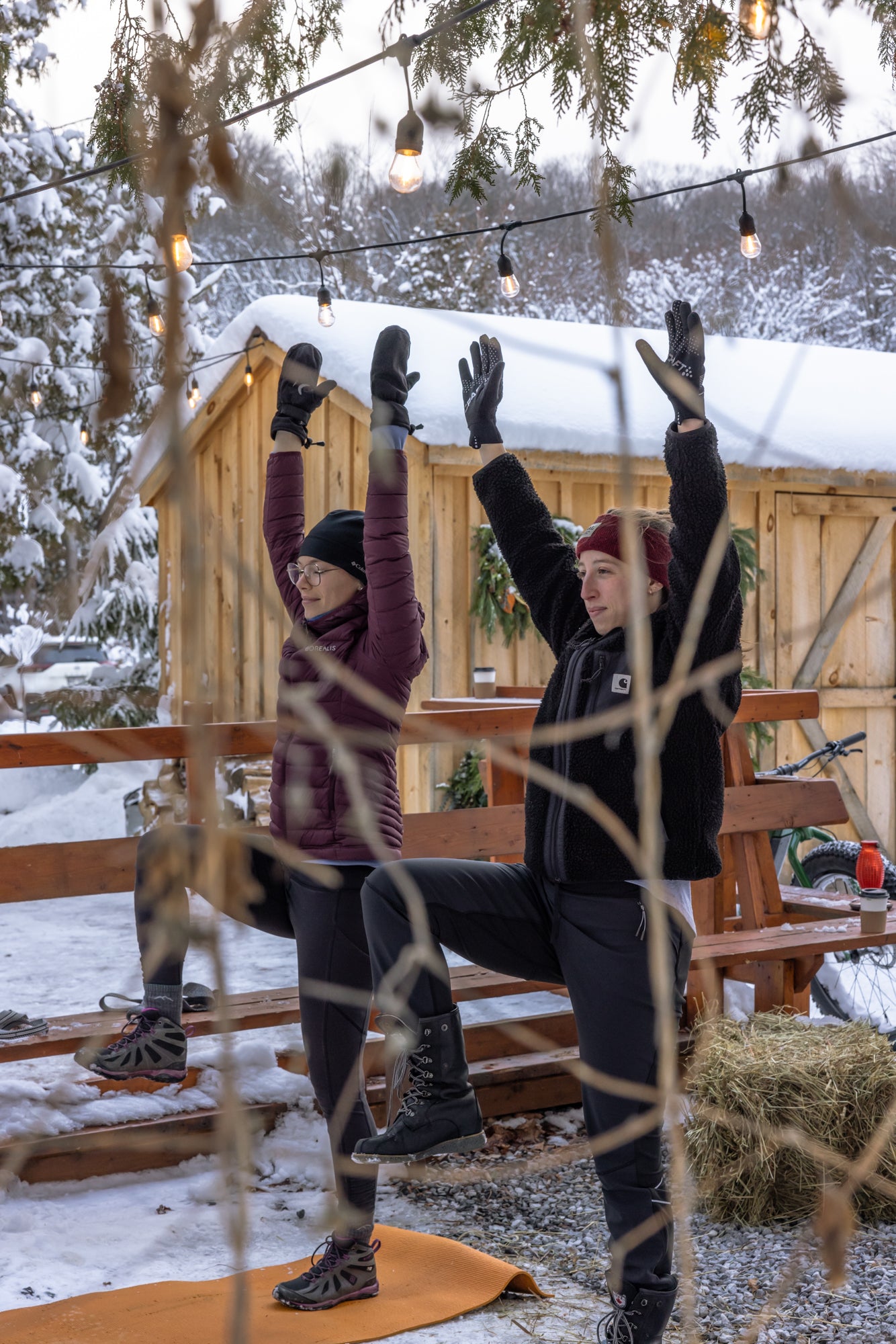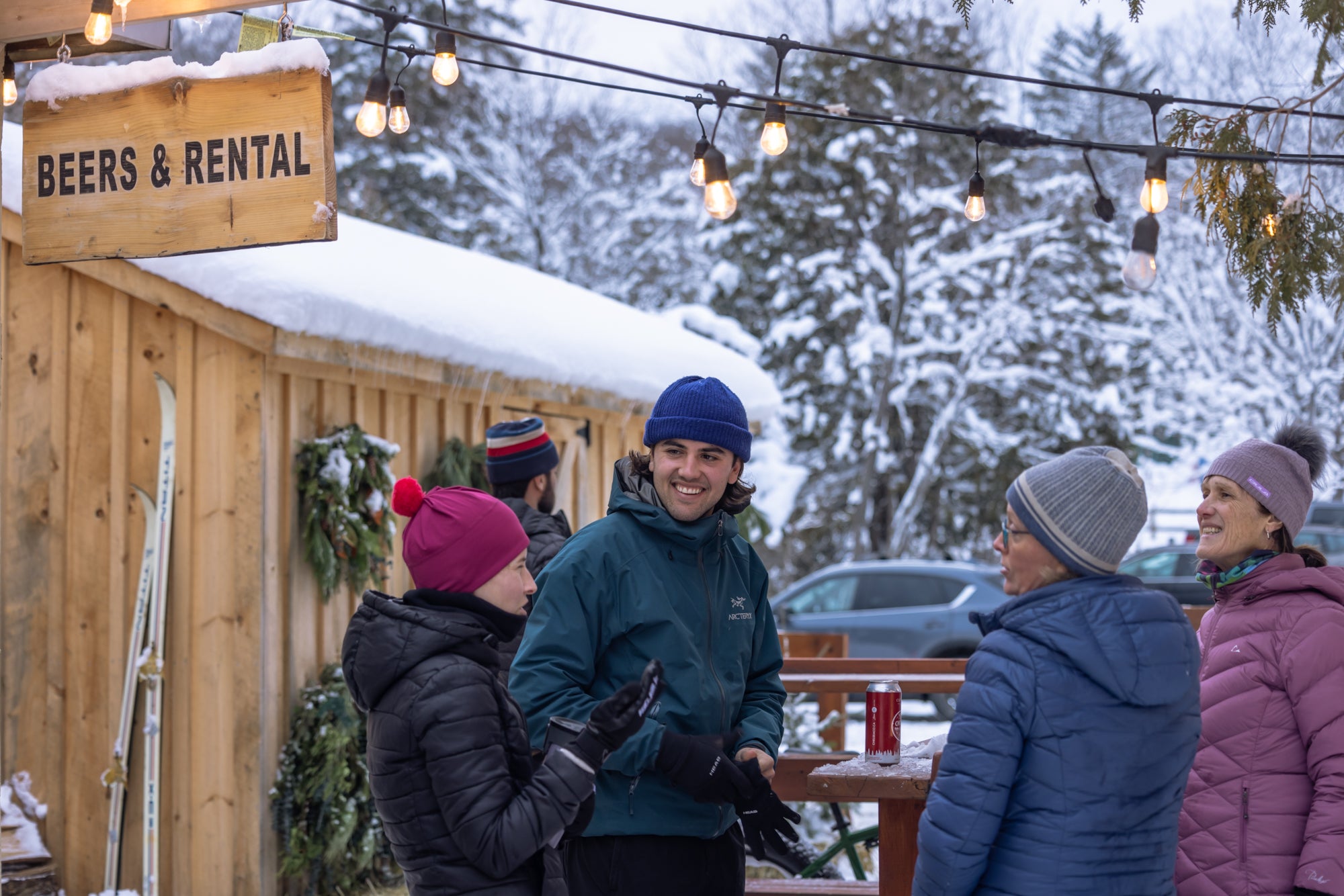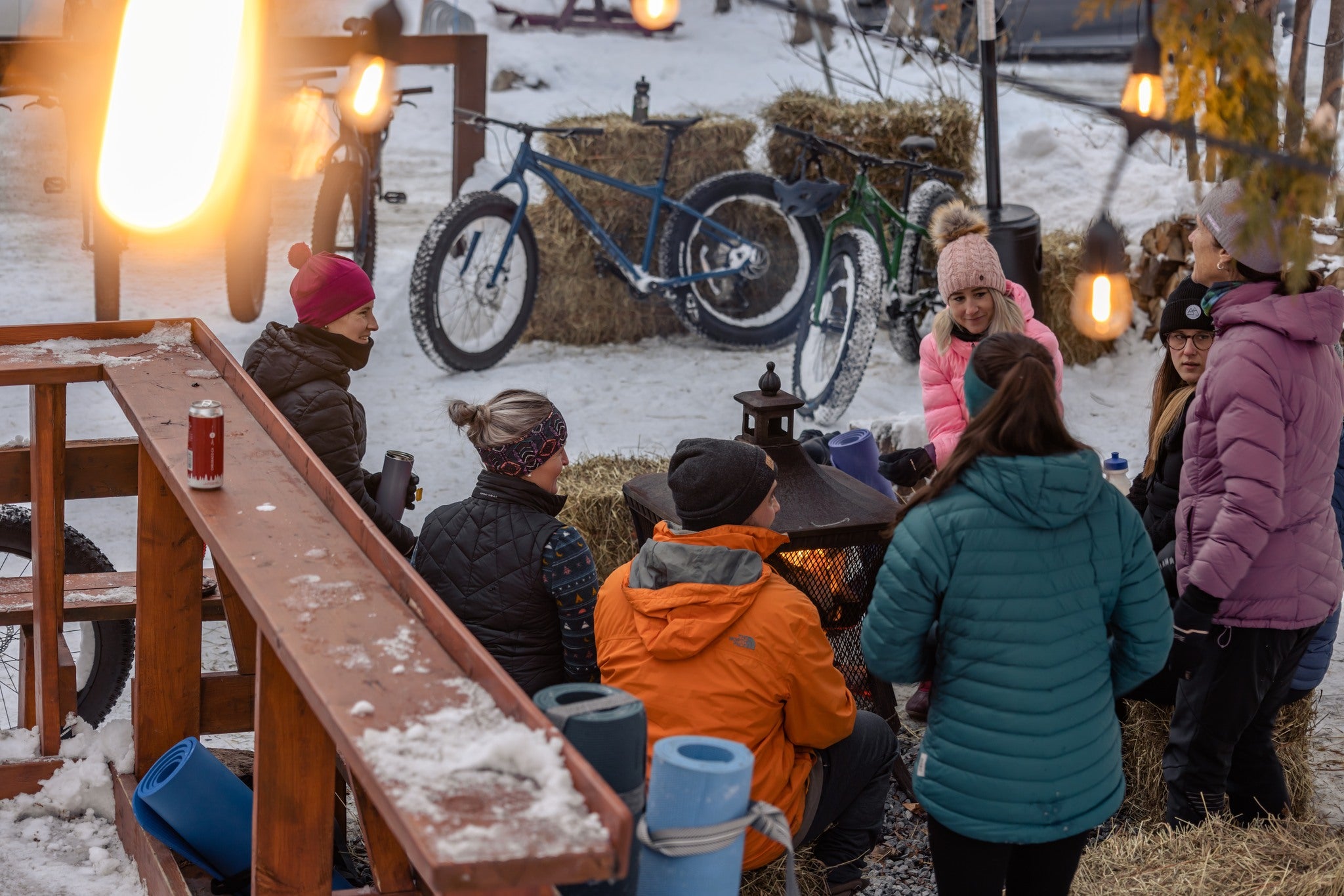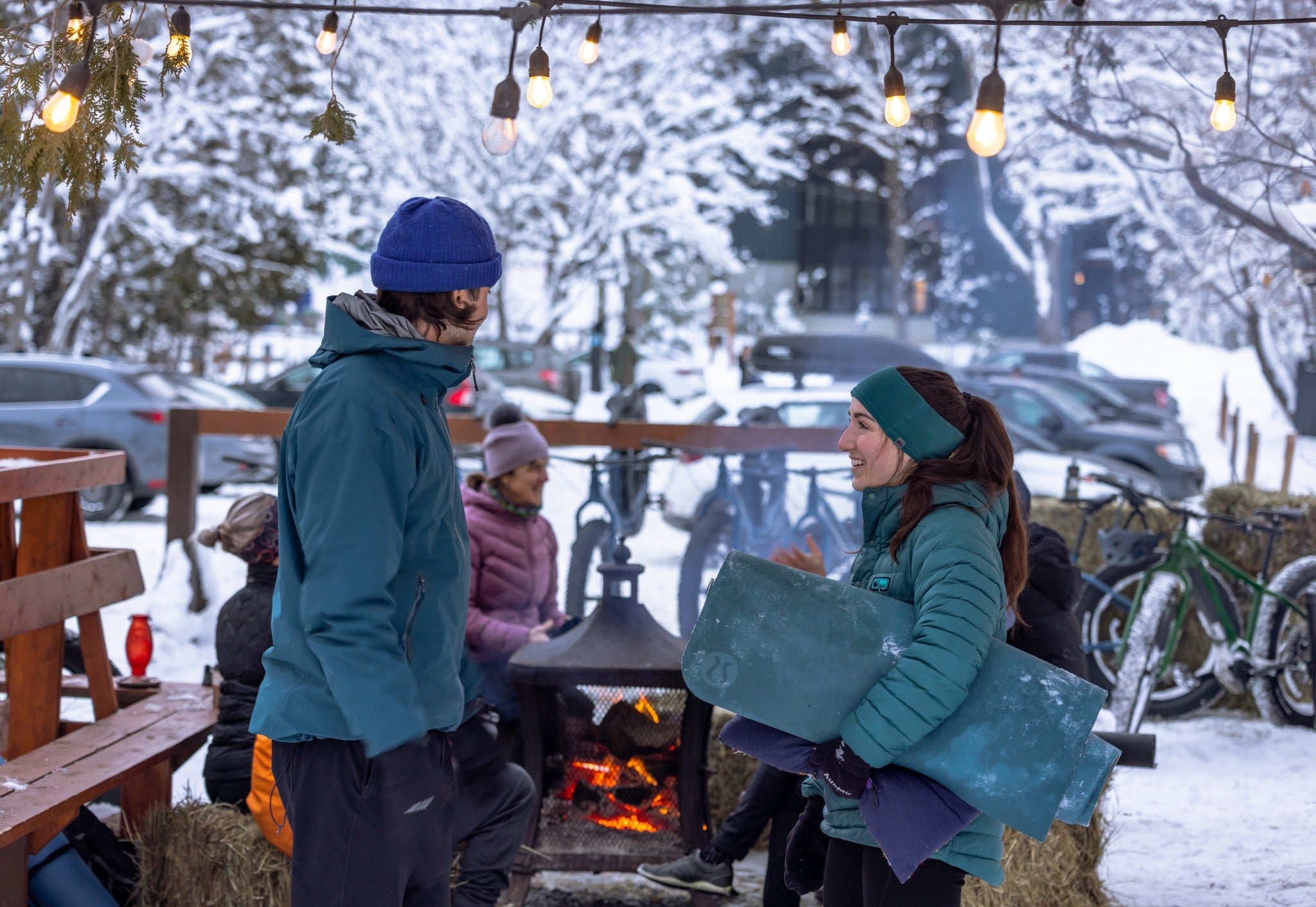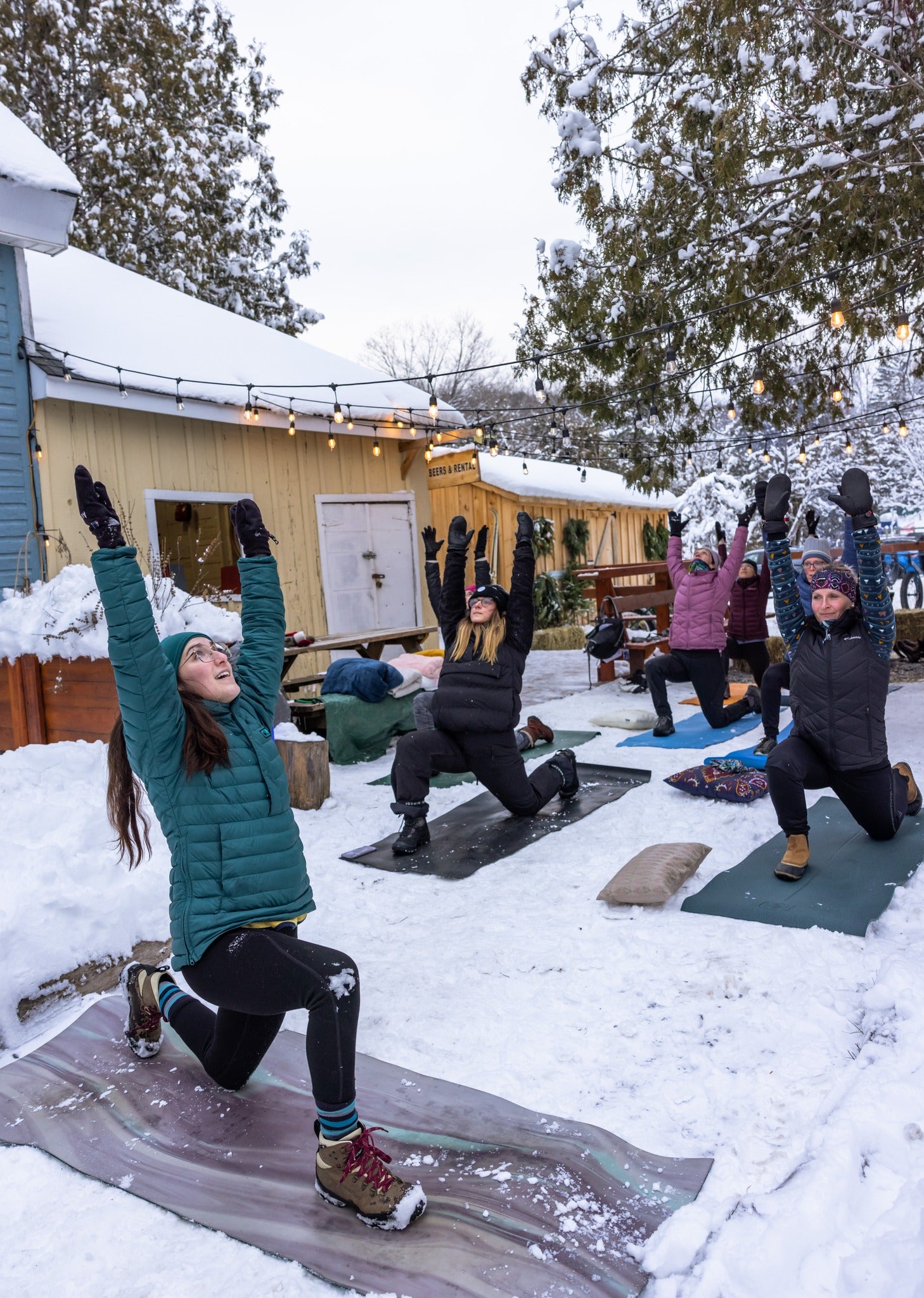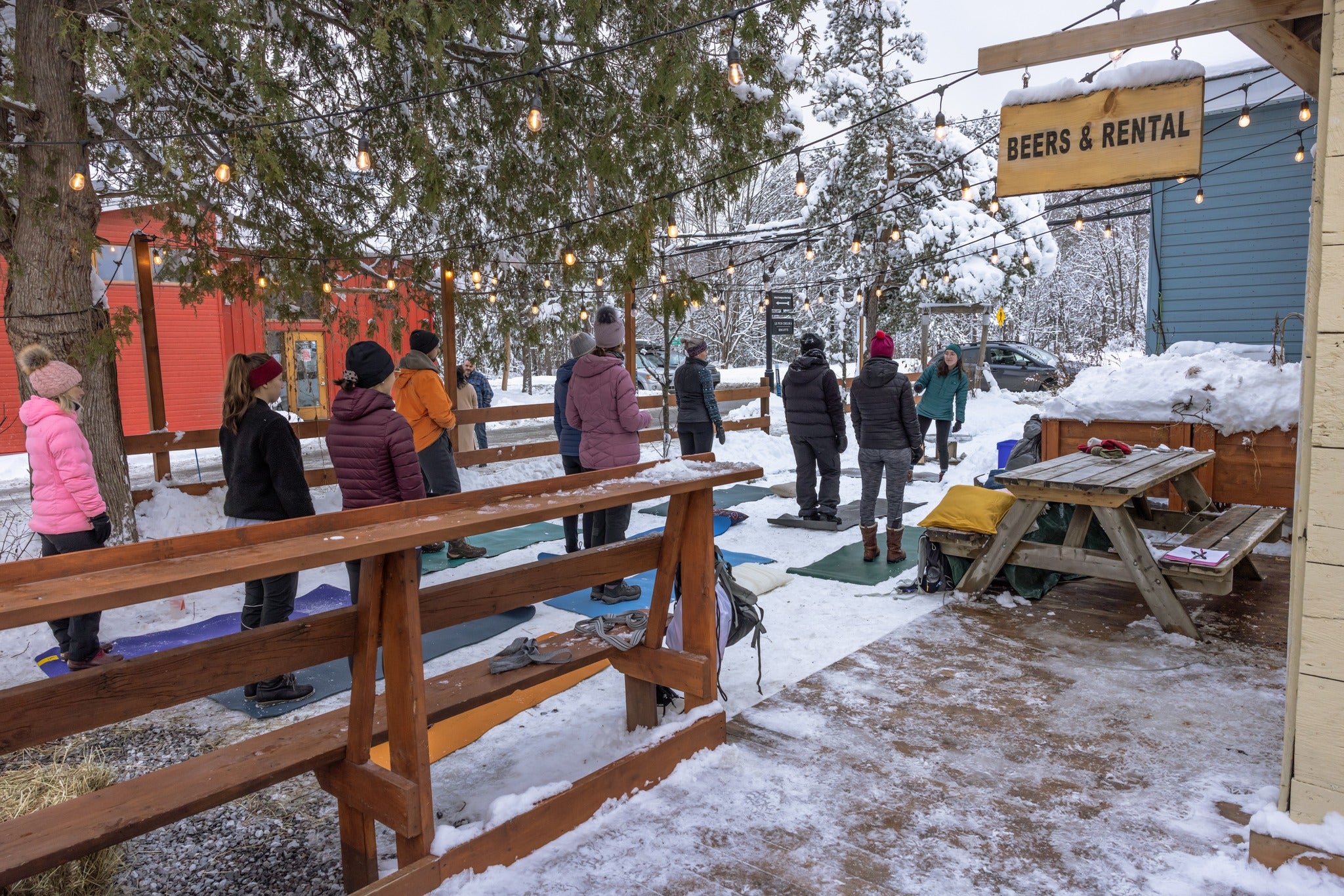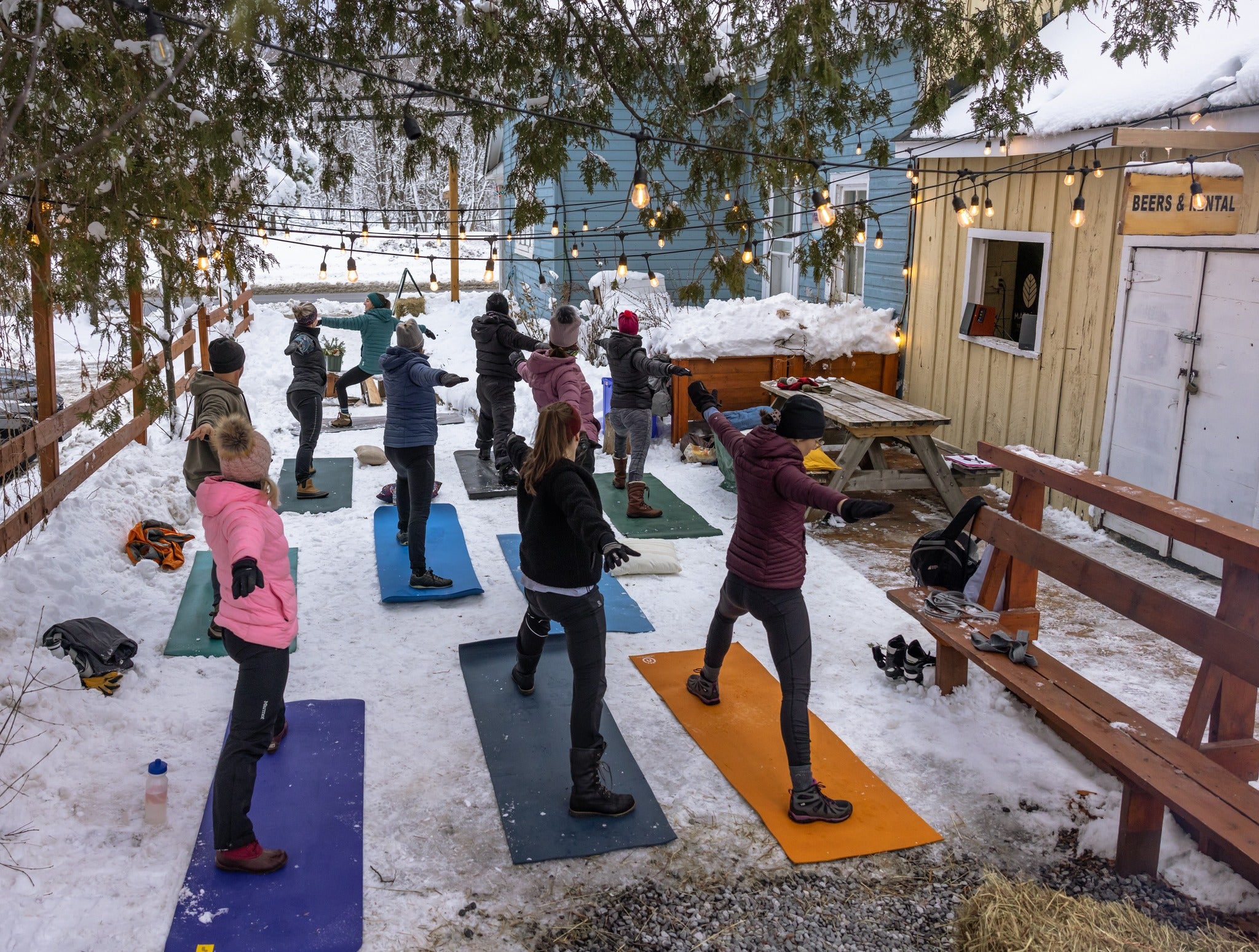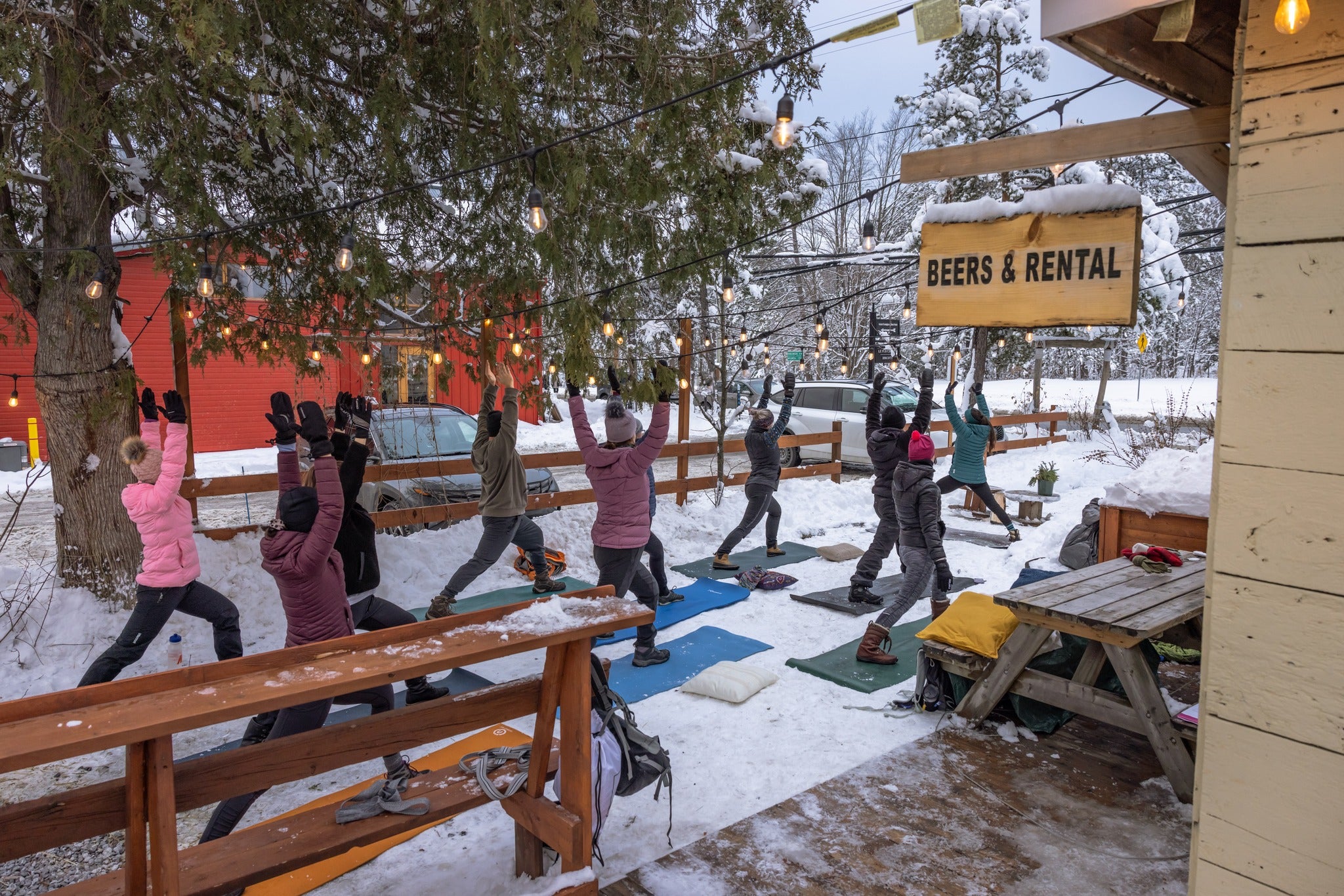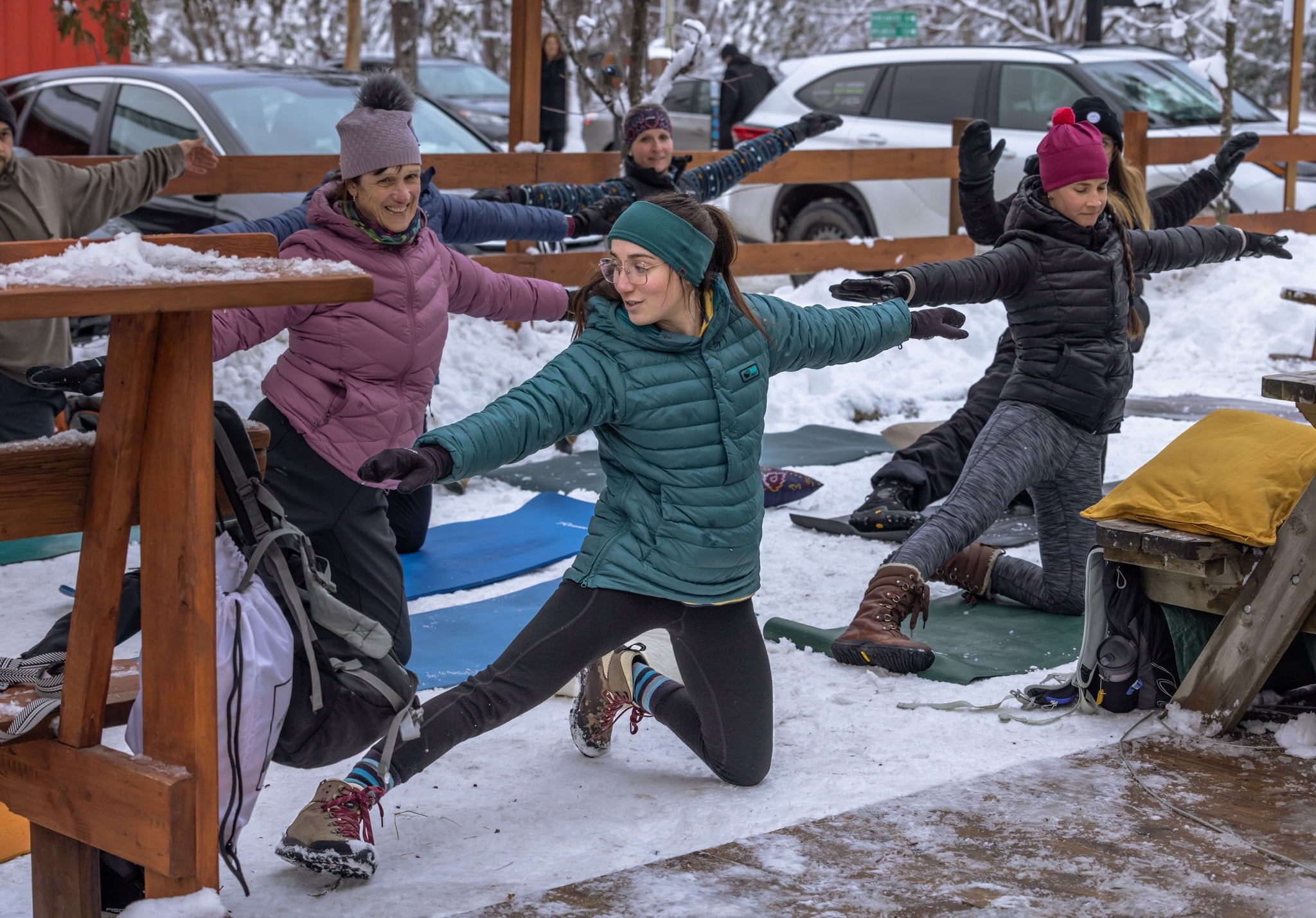 Nomades du parc
Yoga on snow
In collaboration with @racheldionneyoga, Les Nomades du Parc offer you a yoga on snow session. The class is a 45-minute Vinyasa flow session for all levels, led in French by Rachel, our certified teacher :). For those who wish, the experience continues around the fire with a hot drink with class participants.

In the heart of picturesque Old Chelsea Village, the yoga class takes place outdoors on the terrace of Les Nomades du Parc. Participate in one of our 3 winter sessions to enjoy the benefits of a session in the great outdoors. To ensure a personalized experience for all participants, a maximum of 10 places are available per session.

Thanks to Vinyasa flow's active formula, your body acclimatizes very quickly to the colder winter weather. The course is accessible, inclusive and suitable for all levels. Participants can progress at their own pace and according to their experience.
Rachel Dionne, certified yoga teacher
Yogi and lover of life
I discovered yoga in 2010. I mainly practiced asanas: a moment of intense, liberating movement to feel good in the space created in my body.

Then I plunged into yoga in 2020 with my teacher training. The physical practice is only part of yoga. I learn, play and discover every day. In joy, calm, frustration, fatigue and energy.