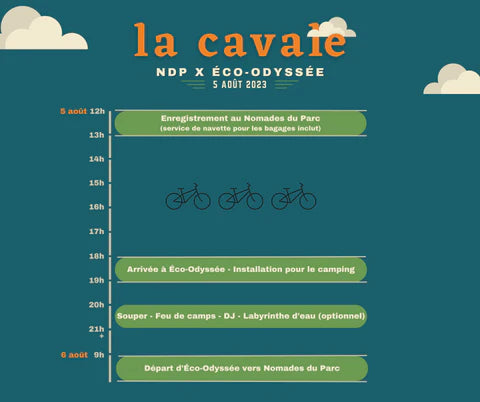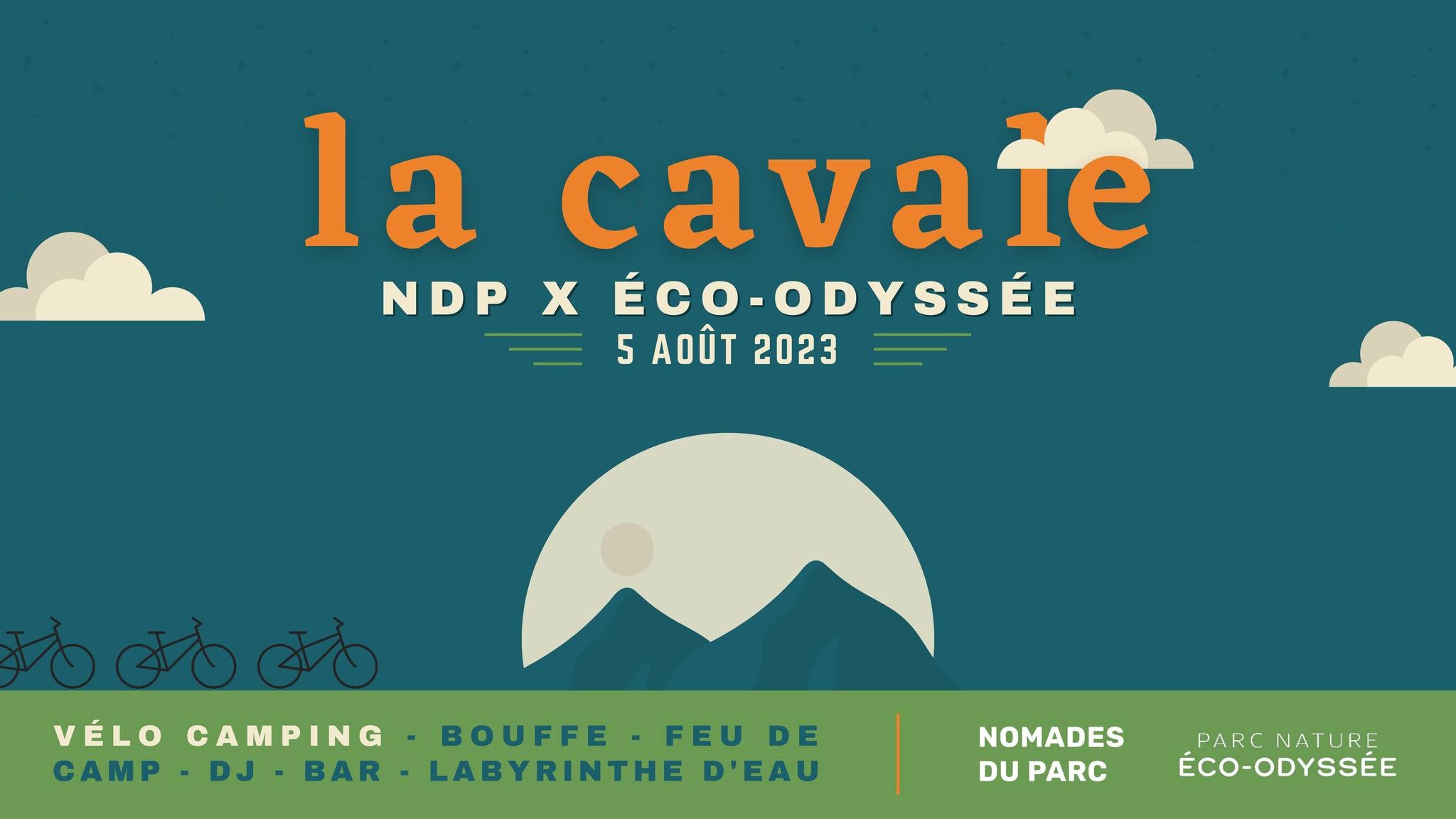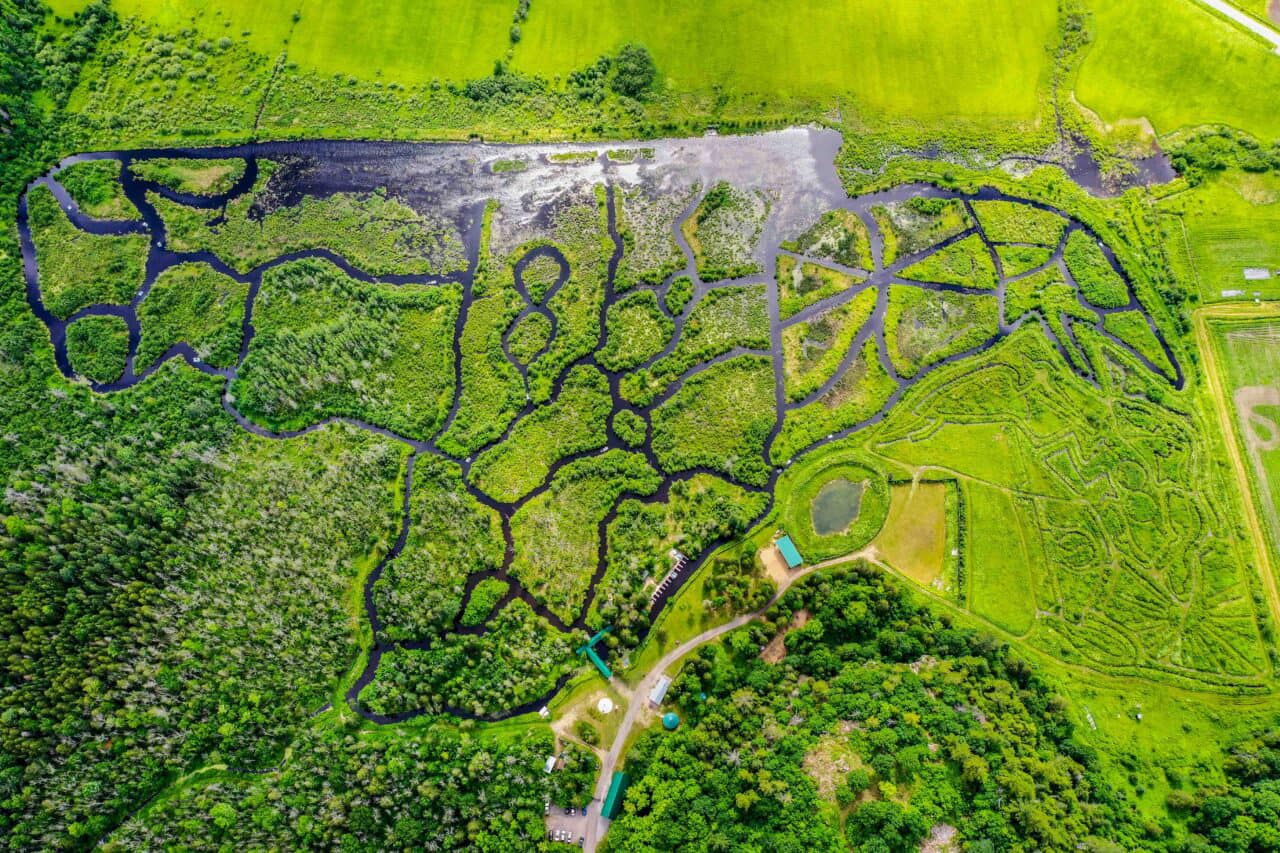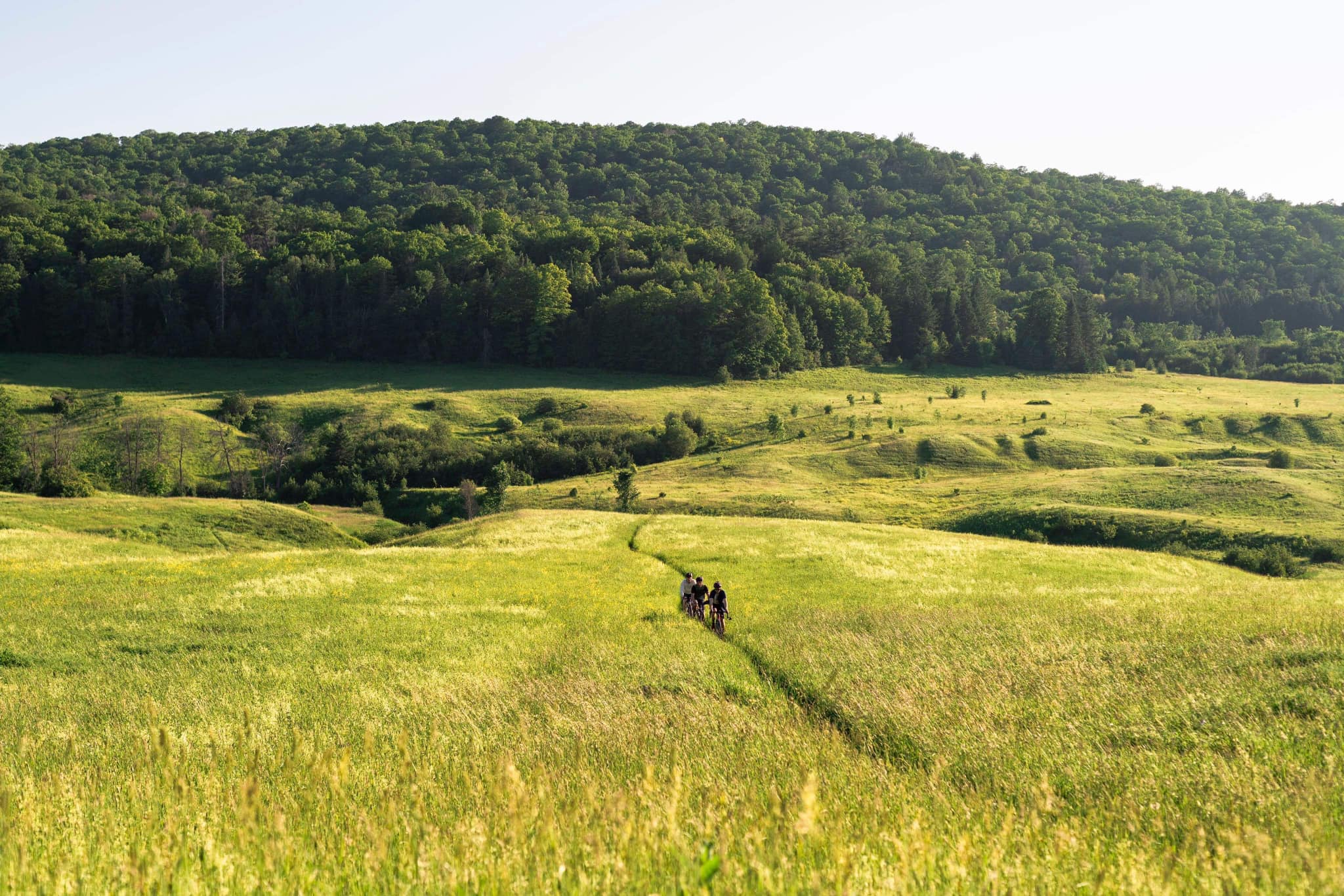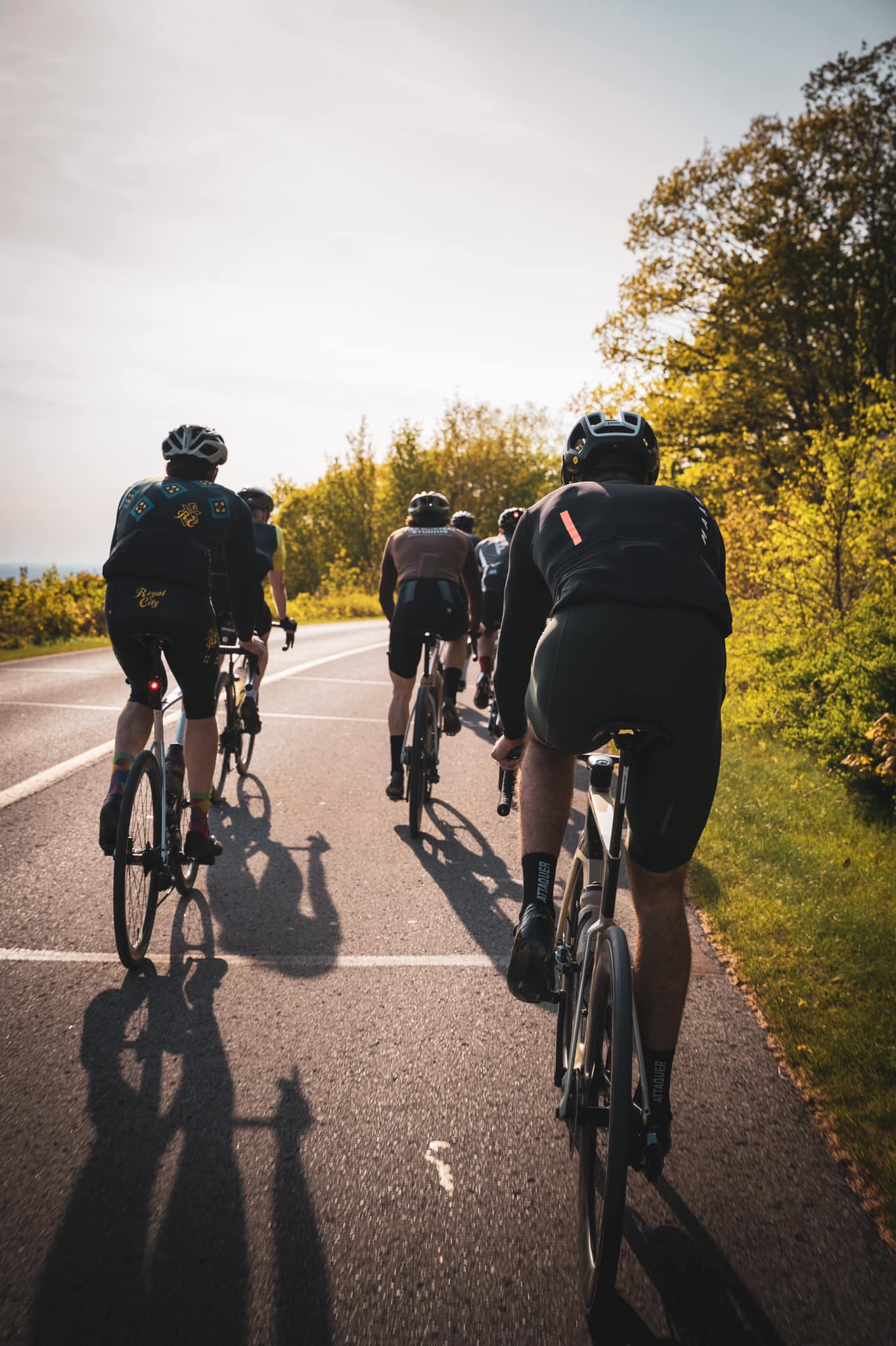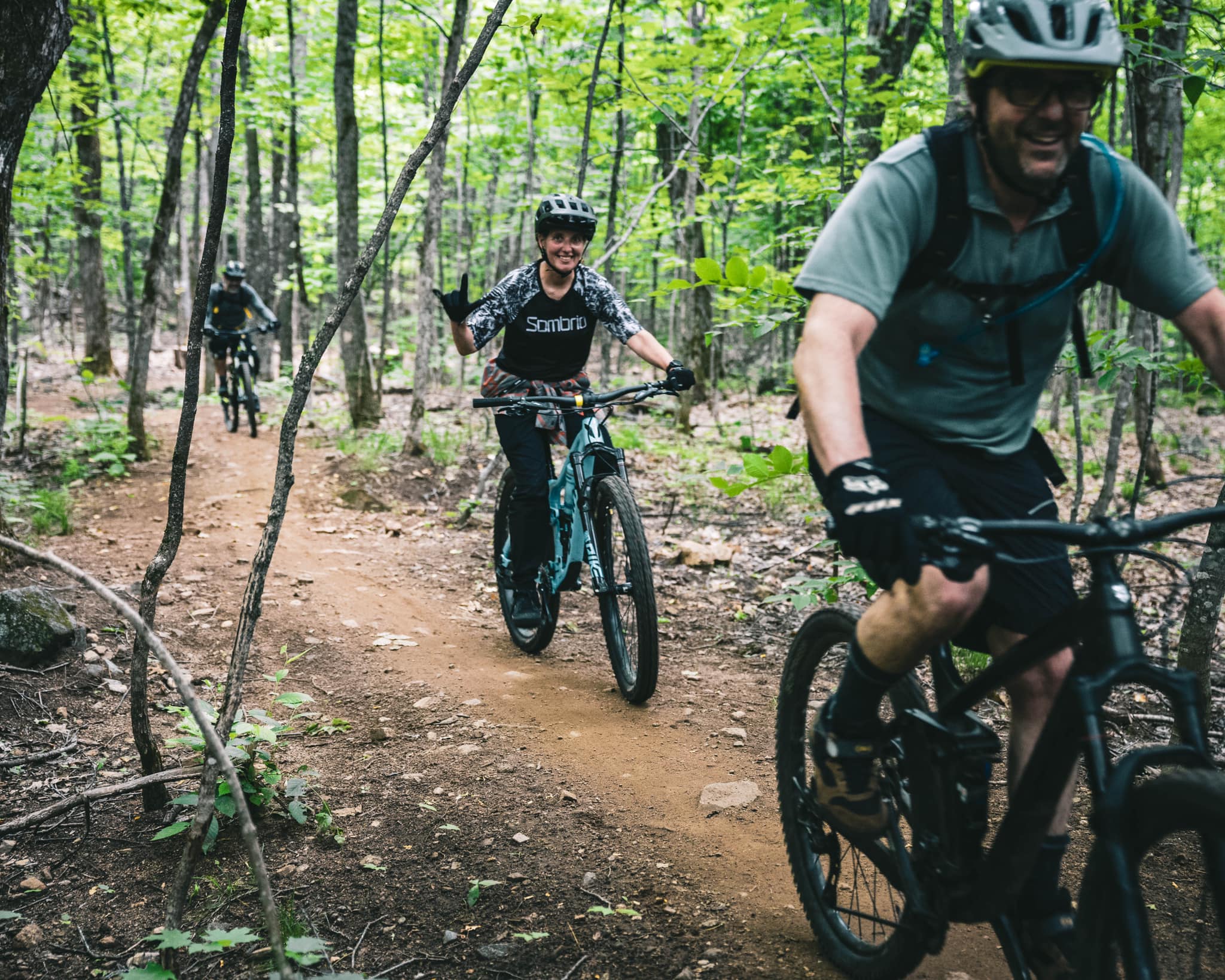 Nomades du parc
La Cavale - bike camping event
Nomades du Parc and Parc Nature Éco-Odyssée invite you to participate in the very first edition of their bike-camping event entitled: La Cavale!
On Saturday, August 5, La Cavale kicks off at Nomades du Parc in Chelsea, with the magnificent Parc Nature Éco--Odyssée as its final destination! Get your tent and sleeping bag ready, we're sleeping there! La Cavale is a day of adventure along Gatineau Park's network of cycling trails and the roads of the Collines de l'Outaouais.
Thanks to our partners, several surprise activations await participants on this day.
What's more, thanks to the hospitality of Parc Nature Éco-Odyssée, we'll end our adventure with a hearty supper, followed by a fireside evening with music, a bar and a night-time exploration of their mythical water labyrinth!
Gravel bike itinerary
40 km - 550 D+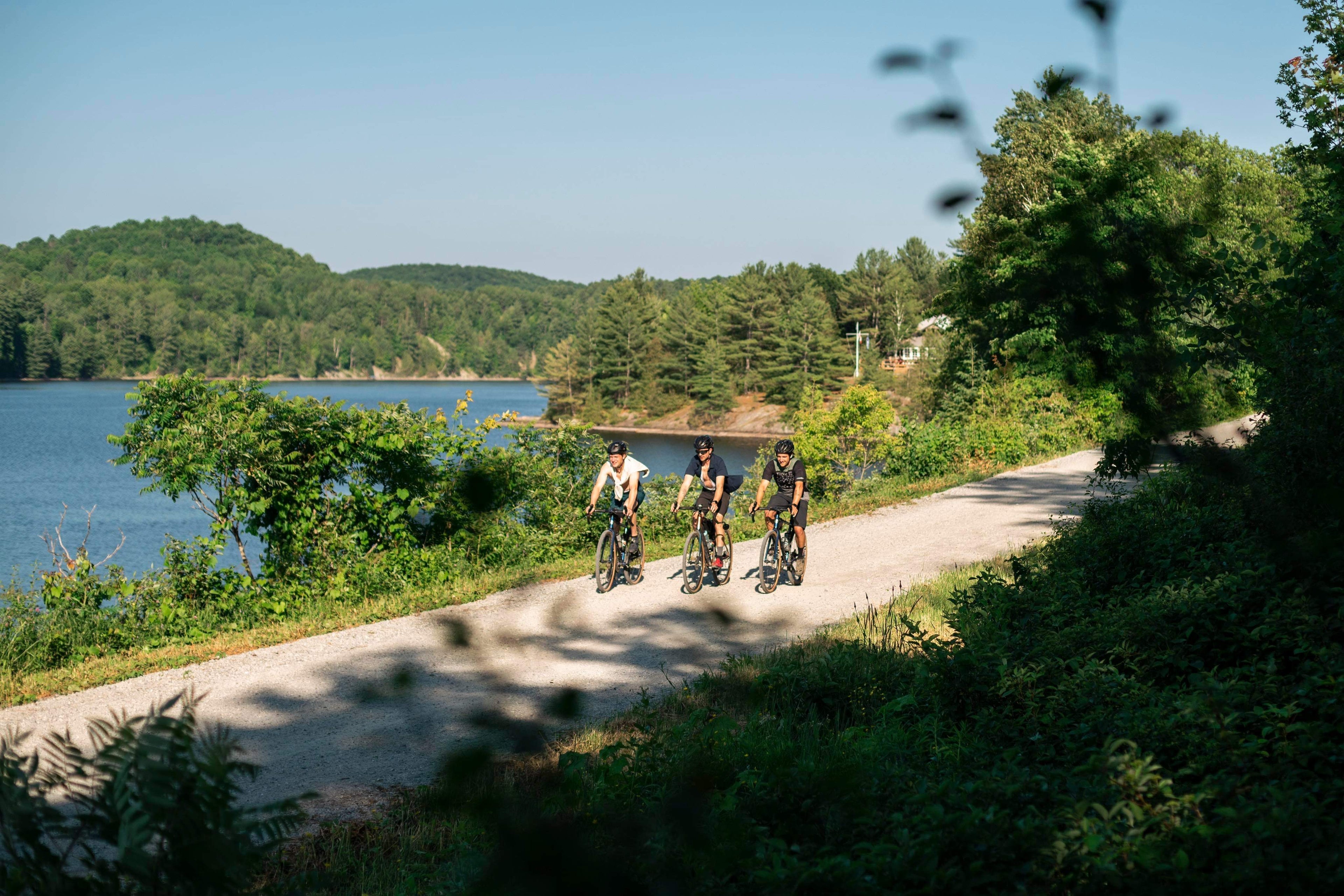 Mountain bike itinerary
38 km - 656 D+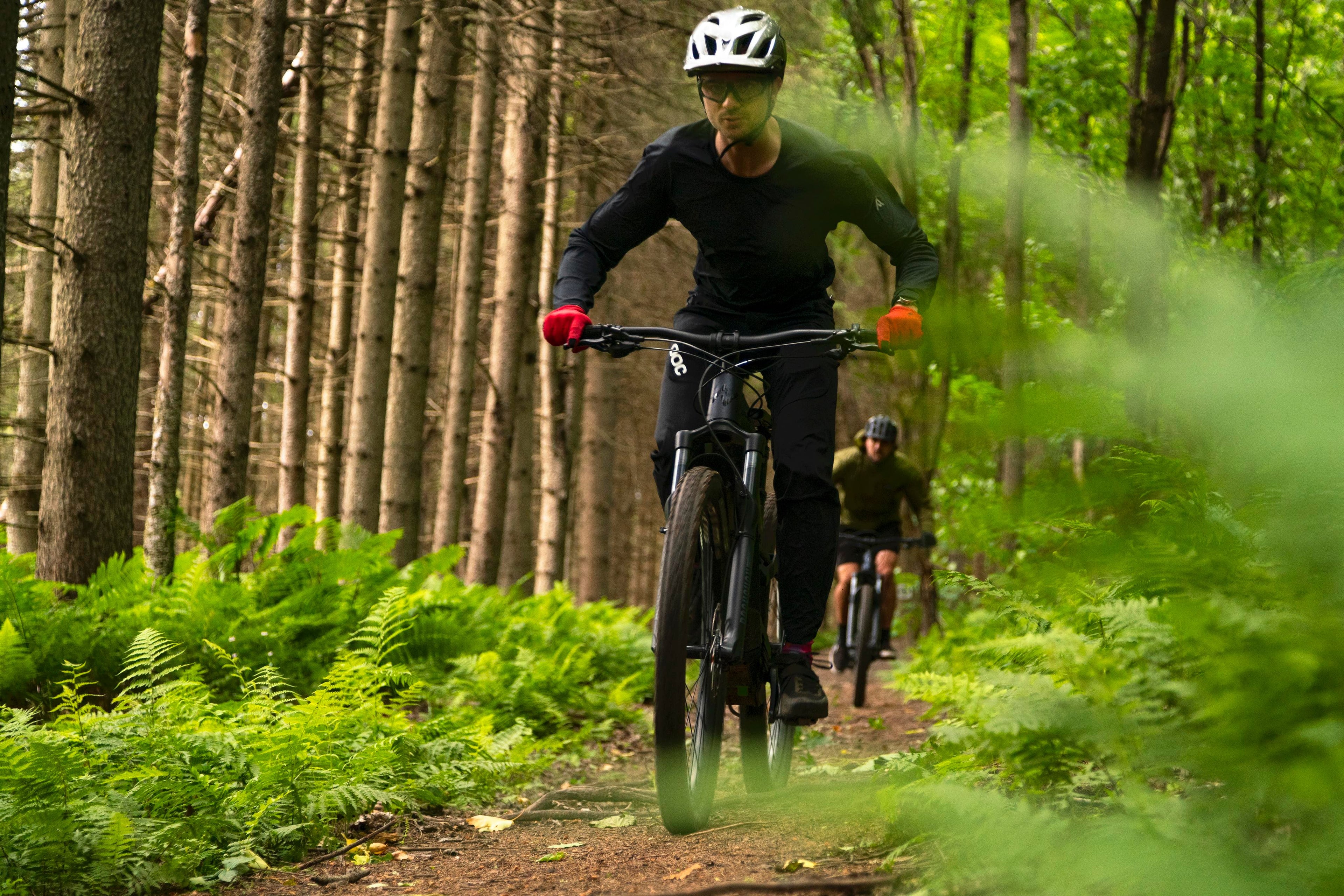 Road bike itinerary
58 km - 500m D+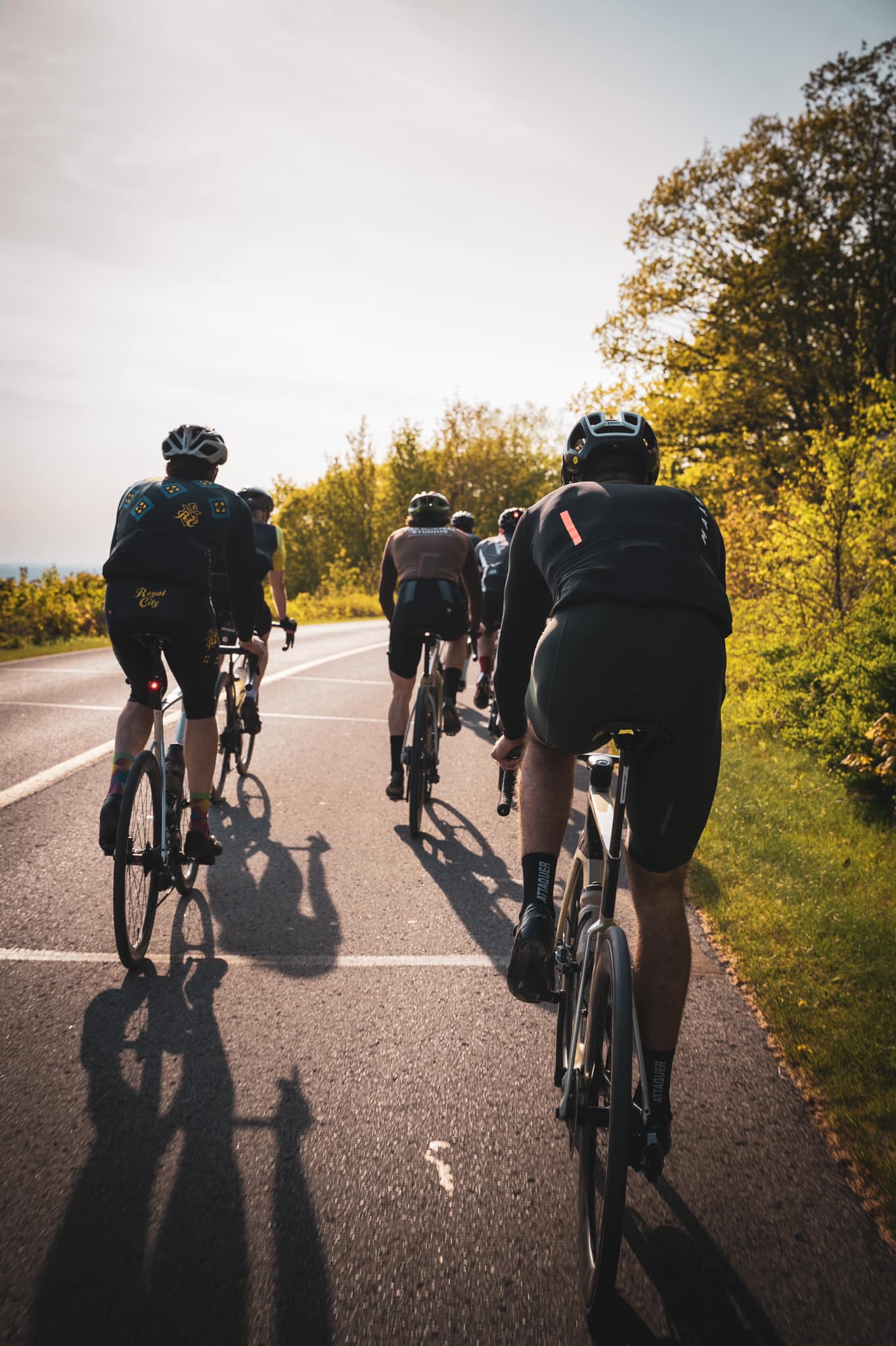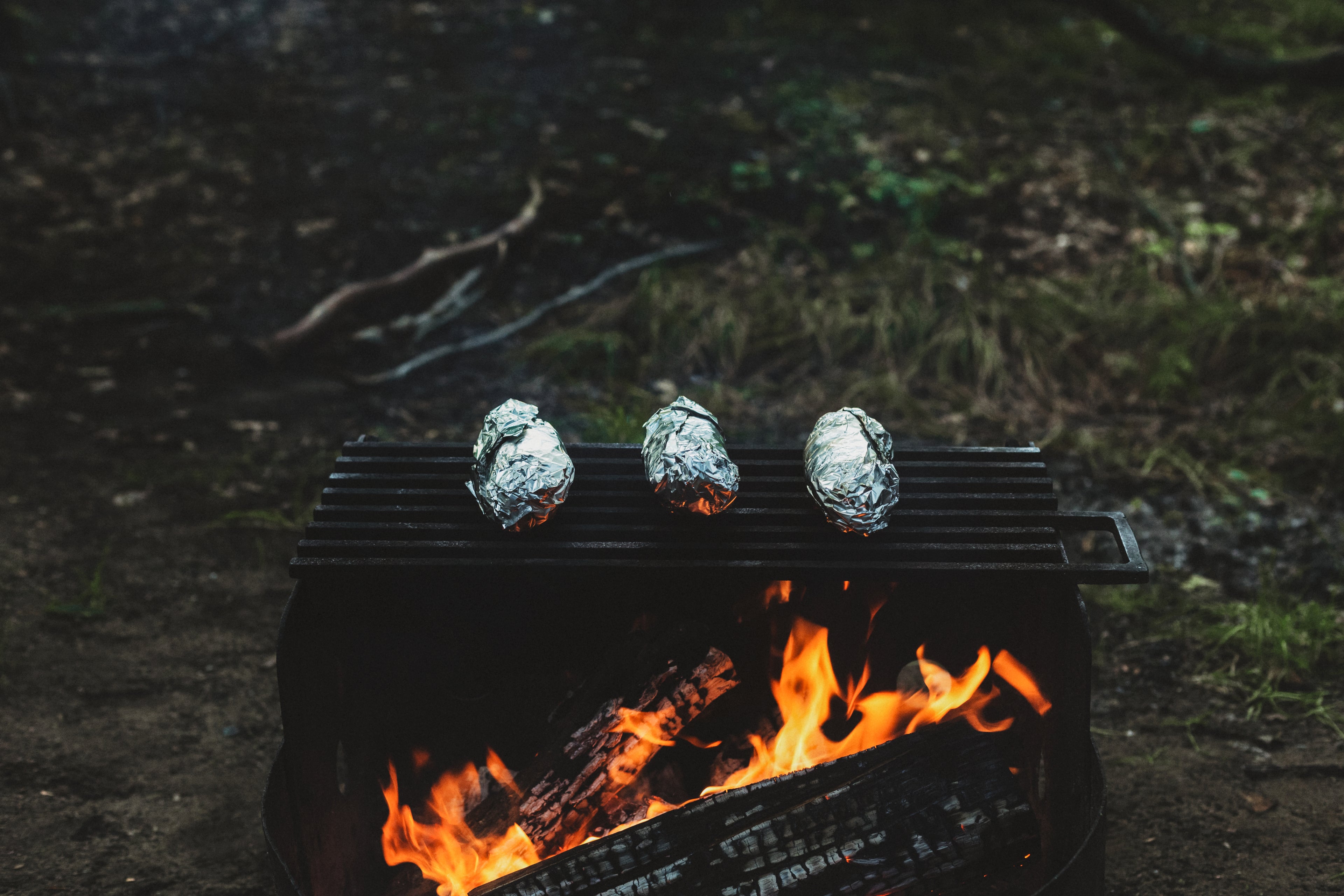 Dinner included

Dinner on Saturday, August 5 is included in the price of your ticket. Dinner will be served around 7pm to all participants. Dinner will be vegetarian-friendly.

A snack bar will be open all evening for those who wish to continue snacking (oven pizza, hot dog and others ($) ).
Festive evening
beer, music and summer ambience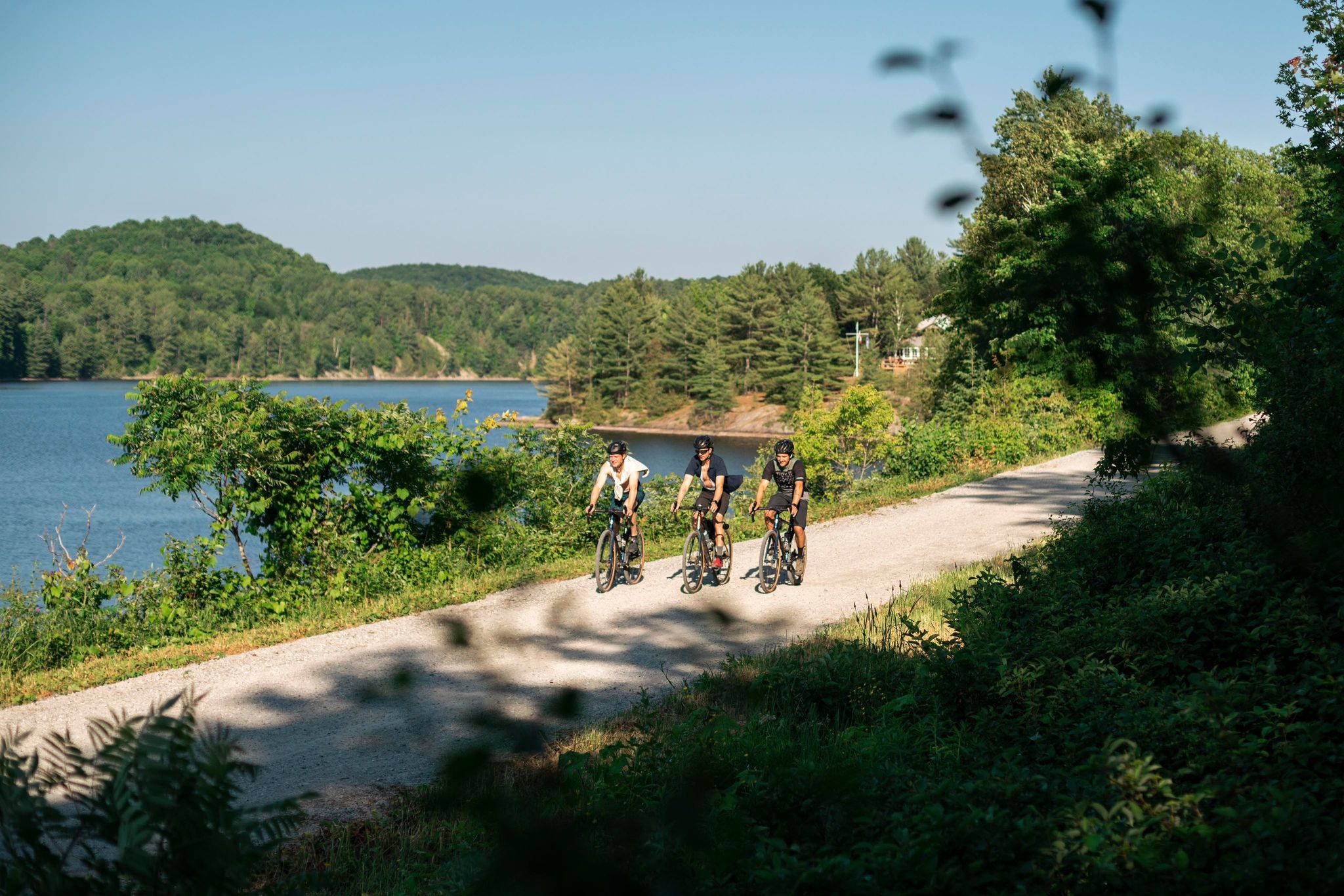 Schedule

Groups depart at 1pm. You'll then set off on an adventure with your guide along the trails of Gatineau Park to the first (surprise) refreshment point. You'll then continue on to the various attractions on your itinerary until you reach Parc Nature Éco-Odyssée. Arrival is scheduled between 5 and 6 p.m.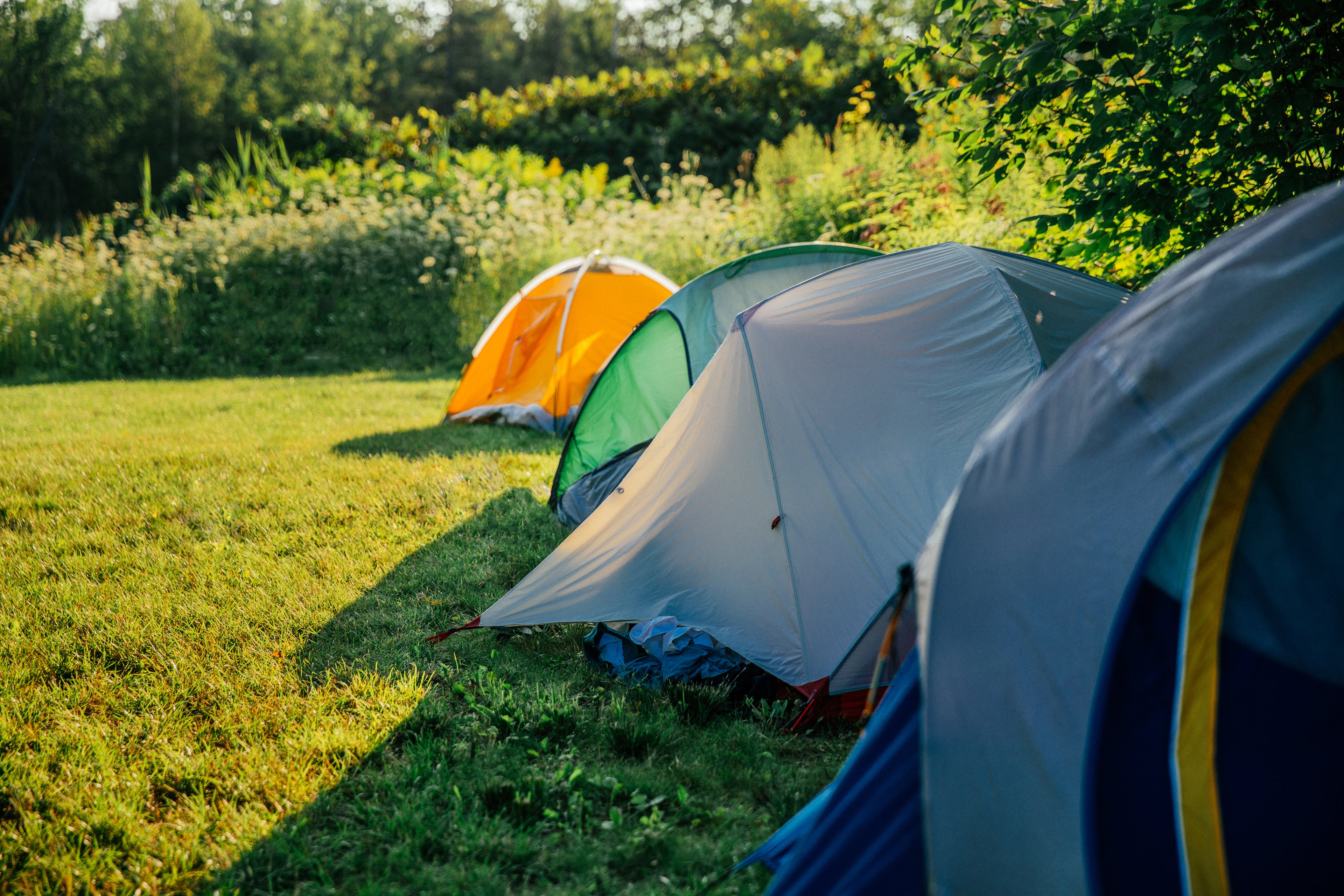 Once on site

You'll have access to your camping gear and luggage. You'll have free time to set up your tent, shower and explore the site before dinner, scheduled for around 7:00 p.m.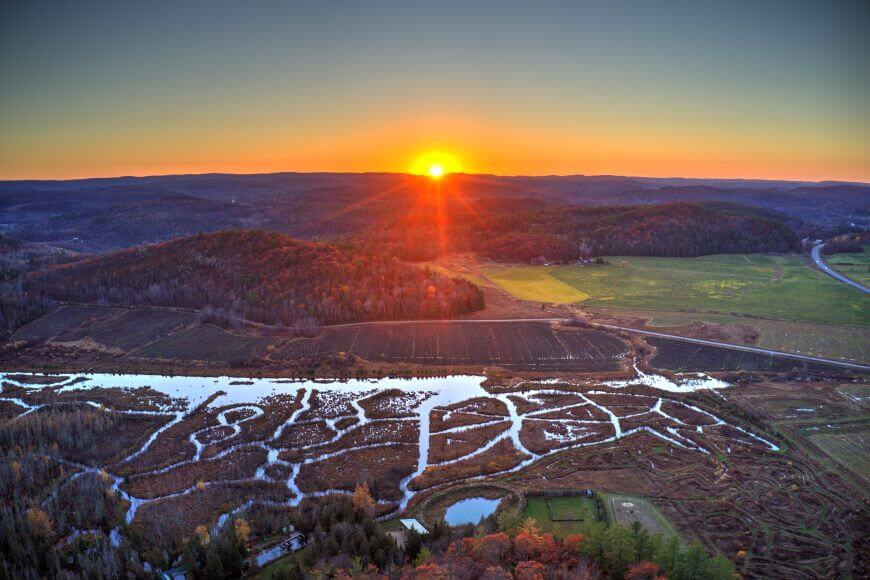 At sunset
Get ready to experience the illuminated water labyrinth at Parc Nature Éco-Odyssée. The campground is surrounded by a vast water labyrinth that you can explore by paddleboard, kayak or canoe. Very cool (additional charge of $15 for access to the water labyrinth).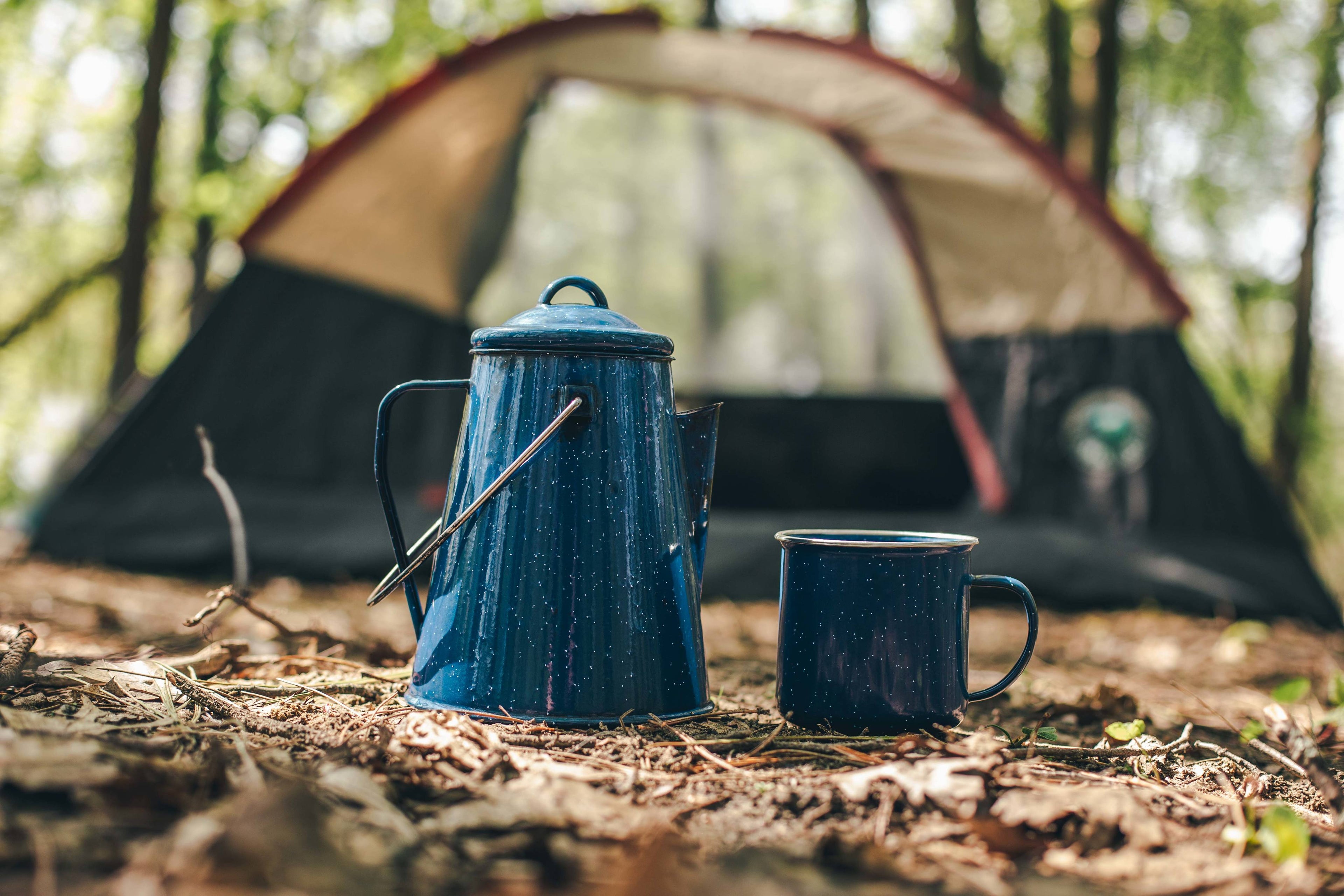 Return
The return bike ride to Le Nomades du Parc takes place on Sunday, June 6 at 9 AM on the Route Verte from Wakefield to Chelsea (+- 21km). On the way back, we'll stop at a café in the village of Wakefield (lunch and coffee not included).
How do I get properly prepared?
•Buy your ticket before July 14 to benefit from pre-sales.
•Make sure your bike is safe and functional
•Bring snacks and hydration for the bike ride
•Take a look at the list of items not to forget